PROJECTS
To increase the business outcomes for forest contracting businesses, AFCA works in partnership on health, safety and sustainability initiatives, projects and programs.

Ranging from small to large operations, including many multi-generational family successions and influences, forest contracting businesses have an important role in sustaining a viable forest industry.

FOREST HAULAGE INNOVATION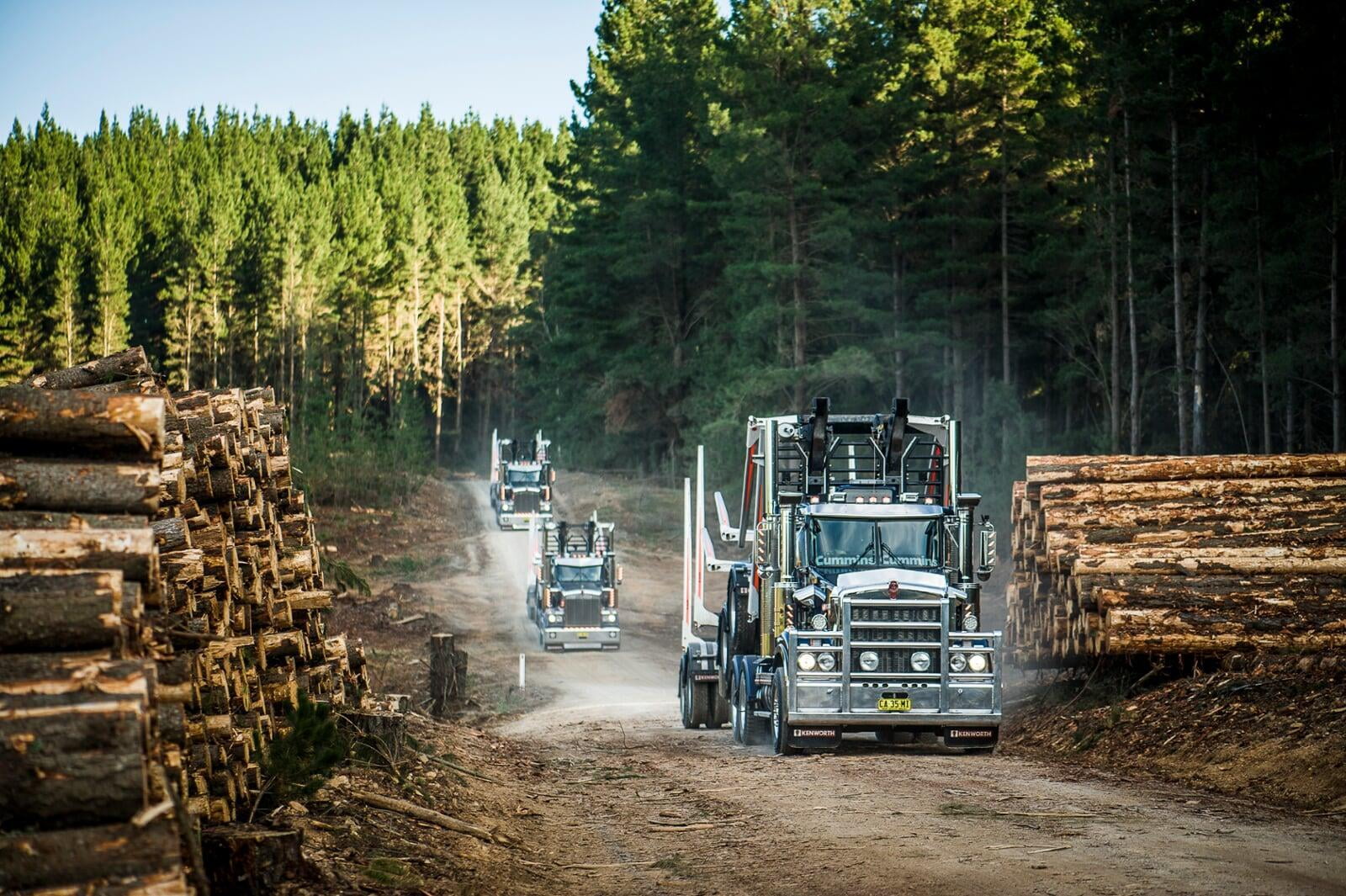 Industry led innovation continues with key safety tools for forest haulers. AFCA, with funding support from the Australian Government, is developing and delivering new technology to improve haulage safety outcomes and to assist forest contracting businesses to assess load crowning to improve load restraint outcomes and real time measurement of log load stability to reduce rollover risk. Leveraging industry expertise through an Industry Reference Group, AFCA has also engaged Engistics and other partners to assist in the development of the tools. The project will be completed in two phases:
Phase 1: Log load crowning tool - ability to measure crowning angles of logs on vehicles.
Phase 2: Log truck stability tool - using augmented reality to analyse log sizes, process dimensions and total weight to determine centre of gravity for load stability.
Work is underway to develop the Log load crowning tool prototype that will be tested onsite with members of the IRG. Post testing, feedback sessions will be arranged to gather insights and input.
FOREST HAULAGE gap analysis
The Forest Haulage Gap Analysis System will receive key funding through the National Heavy Vehicle Regulator's (NHVR) Heavy Vehicle Safety Initiative (HVSI), supported by the Federal Government.
The Forestry Haulage Gap Analysis System will allow for industry participants to effectively understand their relative transport risks resulting from the industry-endorsed Forestry Log Haulage Registered Code of Practice (LHC) (under active consideration by NHVR for registration) and the actions that are required to reduce these risks. This project is one of 28 successful heavy vehicle safety initiatives to receive funding from Round 6 of the HVSI.
Professional ownershp and driver wellbeing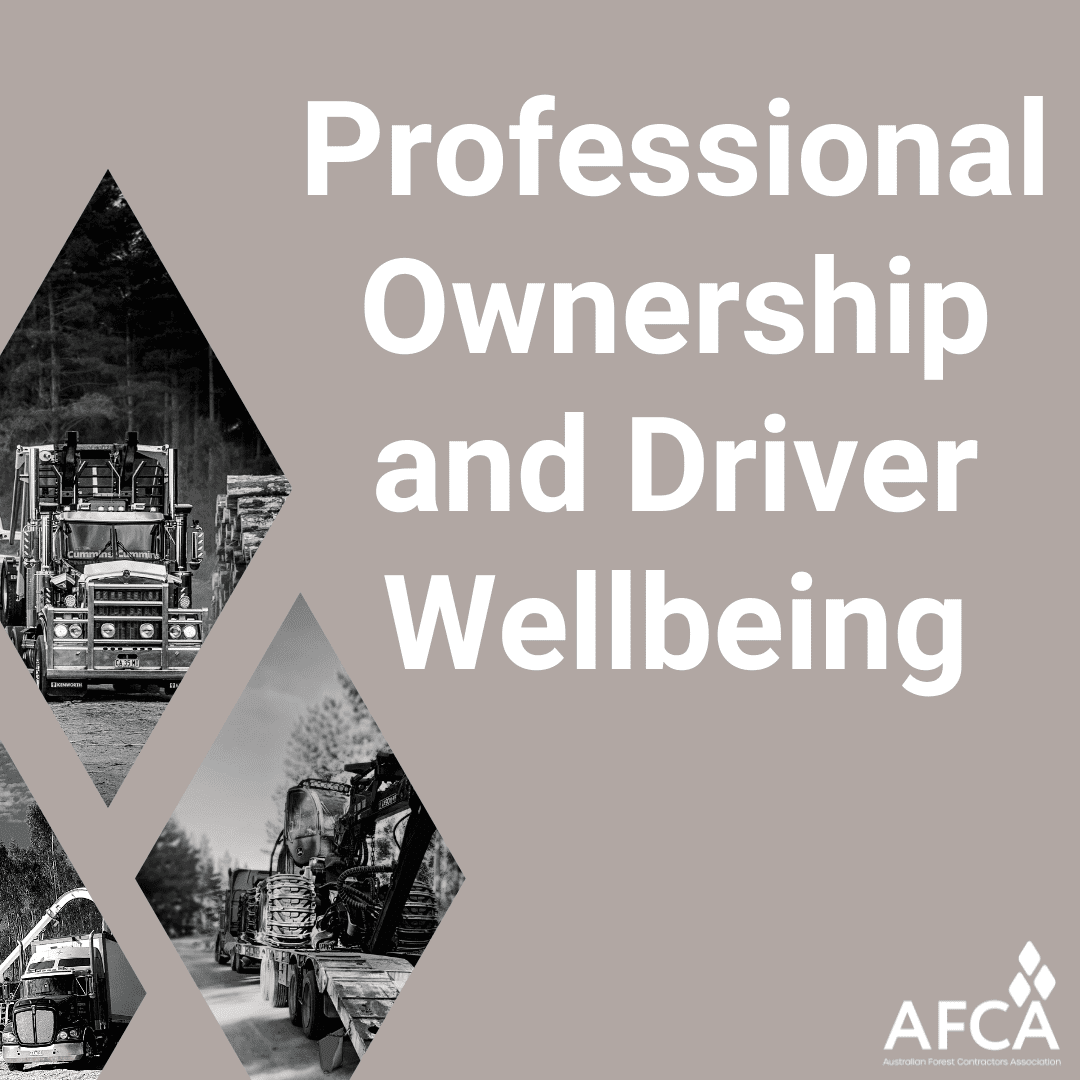 The PODW Program will be delivered via a series of over 30 free forestry sessions across Australia, specifically targeting drivers, management and staff within the forest industry.
AFCA is pleased to be partnered with Australian Trucking Safety Services & Solutions (ATSSS) and KJ Training and Consulting to deliver the PODW Program which will provide fundamental psycho-education tools, addressing the 'human factors', for those at highest risk within the forestry of a heavy vehicle accident.
CHARTER OF ESSENTIAL TRAINING STANDARDS

Industry associations Australian Forest Products Association Chairman (AFPA) and Australian Forest Contractors Association (AFCA) have signed up to a charter of essential training standards for the workforce and life saving commitments to guide behaviour.
For more information visit our Safe&Skilled page