OUR PEOPLE
Our people represent the needs of forest contracting businesses.
AFCA engages with government, industry sectors and the community to represent the interests of our members. AFCA plays an important role in ensuring members, the forest industry and supply chain as well as governments aware of developments and the best practices for a sustainable industry and future.
AFCA is currently working on a number of policy, industry and government initiatives in order to improve the operating environment and outcomes for our industry.
In addition, AFCA works with our partners and industry stakeholders to improve business conditions, promote innovation and technology advancements and promote the value of forest contracting businesses.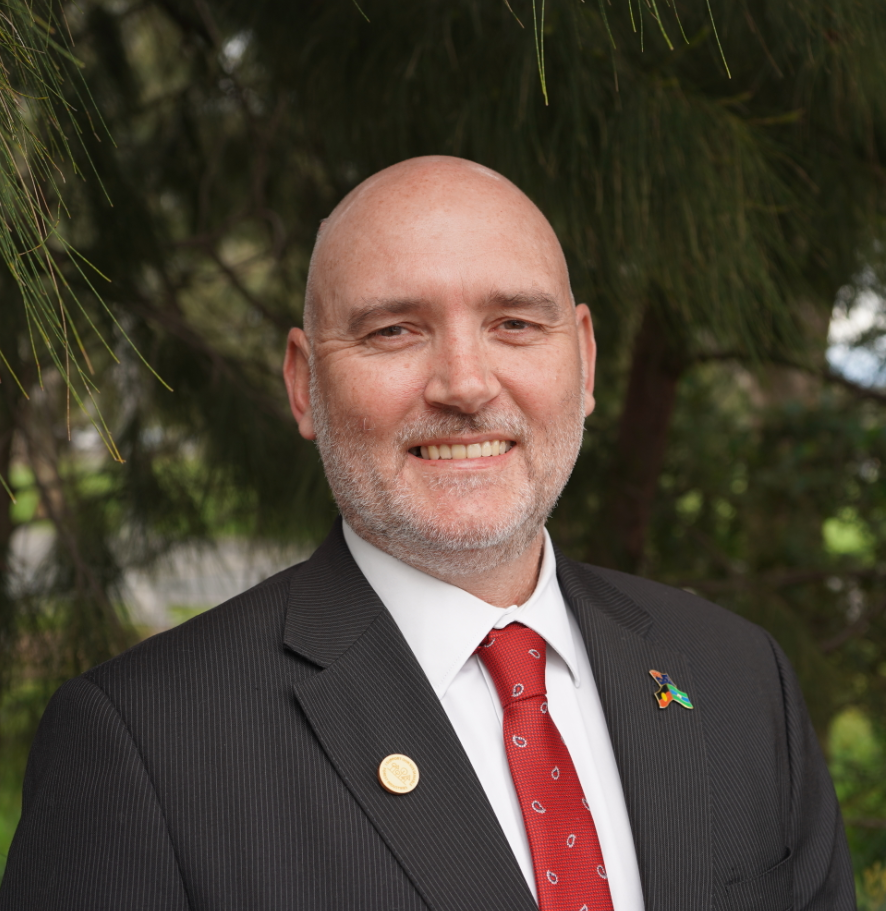 Tim Lester, General Manager
Tim brings over two decades of experience in government and industry, focusing on natural resource management, sustainable agriculture, biosecurity, and rural innovation.⁠

Growing up on a dairy farm, Tim's passion for sustainable landscapes and rural industries makes him an invaluable asset. He previously served as Executive Officer for the Council of Rural Research and Development Corporations, and he's been involved in significant initiatives related to animal welfare and sustainable agriculture.⁠
⁠
Tim shared his enthusiasm, saying, "I'm really excited to be taking on this role with AFCA and work on the issues that matter and will make a difference."⁠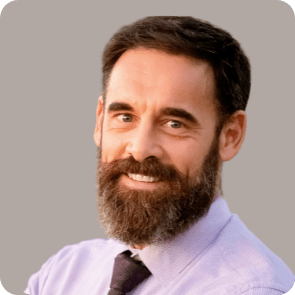 Adan Taylor, Chair
After a 12 year career in public accounting which resulted in successful completion of a Bachelor of Business Degree from Queensland University of Technology in Brisbane, and subsequent qualification as a CPA, Adan became a director and part owner of his parents' company GMT Logging Pty Ltd in 2004, and purchased the business outright in 2016. GMT now harvests approximately 300,000 tonnes per annum as a contractor for HQ Plantations in the Hoop (Araucaria) & Southern Pine Plantations in South East Queensland.
The business was started by his father Geoff Taylor (AFCA Hall of Fame inductee in 2014) in 1976. Adan fills the role of a General Manager and is very passionate about the "future" forest industry, focusing on efficiency and innovation in both their ground-based and cable operations.
Adan became the first Queensland Director of AFCA in March 2014, then Chairperson in 2016 and is also a member of the AFCA Audit and Finance Subcommittee. He also holds board positions with Private Forestry Service Queensland based in Gympie and Timber Queensland. His passion is to see that the interests of Forest Contracting businesses are represented & valued in all stages of the wood product supply chain.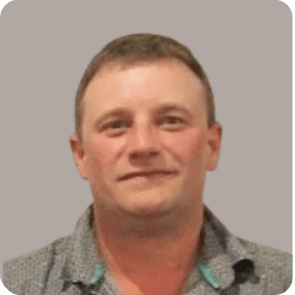 Chris Stafford, Director
Chris is a third generation forestry contractor, who owns and operates Stafford Logging, a successful harvest and haulage business in the native harvesting sector for VicForests in Victoria.
Stafford Logging was awarded the VicForests Contractor of the Year in 2017 and 2018 and was also recognised by the Victorian Association of Forest Industries with a presentation of the annual Sustainability Award.
Chris is pleased to be on the board of Directors, he is passionate about the industry and recognises the important economic contribution forestry contractors and subcontractors' play in regional communities through direct employment and indirect employment.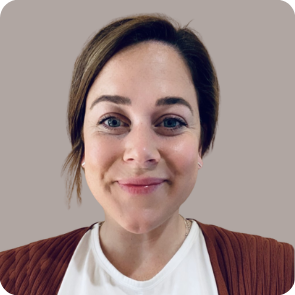 Lauren Carter, Director
Lauren is the General Manager of her family business JCH Harvest, her role includes human resource, compliance and business development. Lauren is currently undertaking a Women & Leadership Australia Program for individuals in industry and previously worked in Educational Leadership and Strategic Planning (Bachelor of Education).
JCH Harvest is a first-generation company formed by Jacob Hughes, Managing Director. Lauren & Jacob form up a lean management team with the assistance of high quality HR facilitating their vision of developing hi tech, data driven and environmentally conscious harvest outcomes. Recent technological adoption has seen JCH Harvest increase efficiency across its operations, the use of remote access and real time data informs management, operational and strategic direction. They believe in ever evolving improvement and developing a culture within crews that facilitates safe, autonomous and productive workplaces. Their business harvests in excess of 305,000 tonne per annum of hardwood in Tasmania's northern regions. Recently the company has specialised into Steep Slope Traction assist harvesting, culminating from extensive research and development in AUS and NZ. With educational leadership as her background Lauren is passionate about collaborative and consultative practice and believes the contractor and operator base has an invaluable array of skills that form the backbone of the supply chain. Her passion is fast becoming based around contractor support and facilitation of continual improvement and development in line with product and market demand.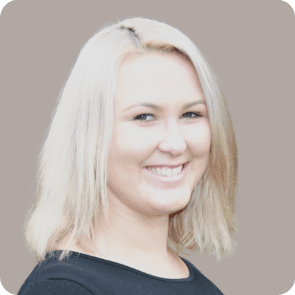 Michelle Corby, Director
Michelle Corby has worked for Mangan Logging her family's business for 13 years. Mangan Logging is a third generation family business started in 1961 by Michelle's grandparents, later run by her parents - Michael and Suzanne Mangan. Currently, the business is run by Michelle and her siblings Matt, Chris and Lisa as her parents transition into retirement.
Mangan Logging has a focus on providing superior outcomes in harvesting and road transport in terms of productivity, innovation and the safety and well being of their employees and community. Michelle has a background in accounting and finance (Bachelor of Business (Accounting/Finance and a Graduate Diploma of Chartered Accounting).
Michelle's expertise as a Management Accountant in their business focuses on productivity analysis, budgeting and forecasting and the general management of the payroll, HR and WHS components. Michelle joined the AFCA Board at the start of 2020 and is also a member of the AFCA Audit and Finance Subcommittee.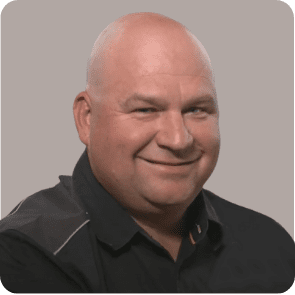 Ricky Lesson, Vice Chair
Ricky is the Managing Director of Leeson's Logging and Cartage. This is a family business started in the 1970s and Ricky is the third generation to work in it. The business works for HVP in Gippsland harvesting approximately 280,000 tonne of pine in flat fall. The business also hauls approximately 150,000 tonne of Plantation Bluegum for Midway and AP Maryvale in the Gippsland and Ballarat area. The business is supported by an office and workshop based in Rosedale with a total employee number of 65.
Ricky started in the industry in 1997 after completing two years in Melbourne furthering studies following Year 12 VCE. Like all children of contractors school holidays was based around cleaning the workshop or driving a spare out into the bush. When Ricky started working in 1997 it was delivering fuel to all the machines working for then AP. From there he spent time in harvesters, forwarders and trucks gaining experience. In 2006 the business bought a job in Grafton NSW for which he moved away and ran it for 12 months before returning to look after the day-to-day running of their Gippsland work. Since then Ricky moved from the day-to-day running to the Managing Director's position.
Ricky is pleased to be a director of AFCA as it's something his family has always been a part of since his father and others first started it many years ago.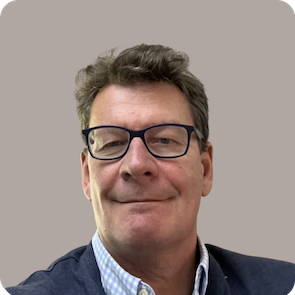 Tony Green, Director
Tony studied in Melbourne at RMIT and worked for TNT and Linfox before returning to the family business in 1991. He has been the Managing Director of Greenfreight for 20 of the 30 years he has spent in the family business. Greenfreight has been successfully providing cartage services for 50 years, operating 100 heavy vehicles and employing over 200 people whose logging division delivers 1,500,000 tons per annum. Tony believes he can add value to topics involving log cartage through his exposure to other transport sectors and are excited at this appointment and to meeting and working with the board and executive.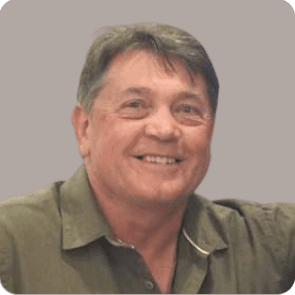 Wayne Shaw-Johnston, Director
Wayne has 40 years experience in the forest industry working across the entire supply chain in various senior management roles and has managed his own successful contracting business specialising in consulting, marketing, harvest & haulage.
Presently Wayne is in a General Management position with ARTEC Pty Ltd in Tasmania. Wayne has extensive experience in the hardwood and softwood plantation industry as well as the Australian Native forest industry.
He is passionate about a safe, sustainable and aligned industry. AFCA has a critical role of ensuring the vision of the industry is aligned and contracting businesses that perform the heavy lifting in supply chain are safe, supported and sustainable.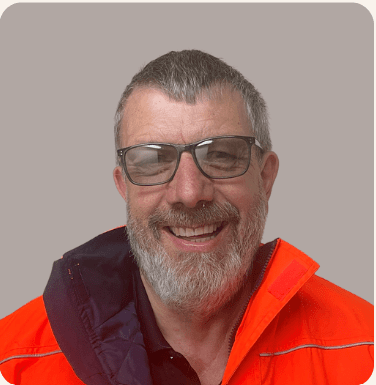 Ian Reid, Director
Ian is the managing director of Gippsland based Austimber Harvesting & Haulage Pty Ltd. The company has several contracts for the harvesting of plantation pine and hardwood for HVP in its Gippsland and Northern Victoria regions. A firm believer in innovation, automation advances and new technology, Ian is always looking for opportunities to bring improvement to the company's operations by providing a safe and satisfying culture for all company employees and stakeholders.
A passionate supporter of the forestry industry Ian is always looking at ways to promotes the benefits and opportunities that a sustainable timber industry provides for regional Australia and the Australian economy as a whole.
Ian was involved in the initial meetings when AFCA was formed in 2002 and has been involved as an active member, director and chair of the association. AFCA is an important voice for contractors within our industry and he looks forward to promoting the growth of AFCA .